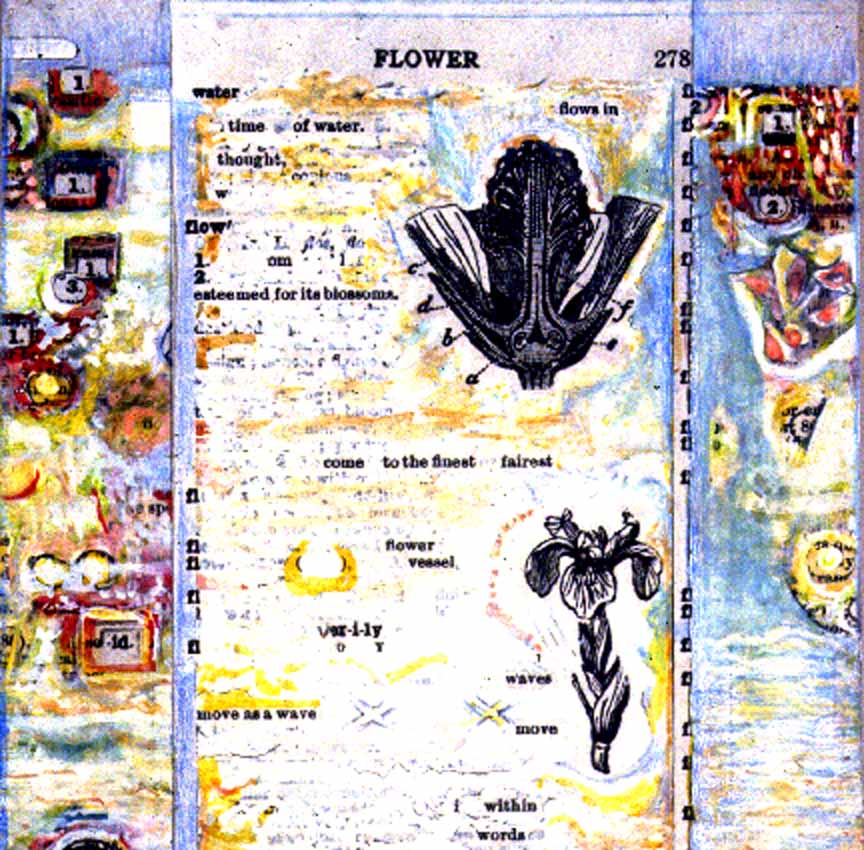 From Doris Cross's altered dictionary,

col.umns

(San Francisco: Trike, 1982 -- or, at least I think so. Maybe the project began in 1965?). Karl Kempton explains: "
the awe begins immediately while viewing, scanning with the eye, then by reading, listening with the ear, then the blending as one learns the language of site and sound, sound and silence, visual image and word image, language as a visually sensual pleasure in itself, the visual image becoming its word, object turned word turned thing come alive by sound. "
More here. And here.