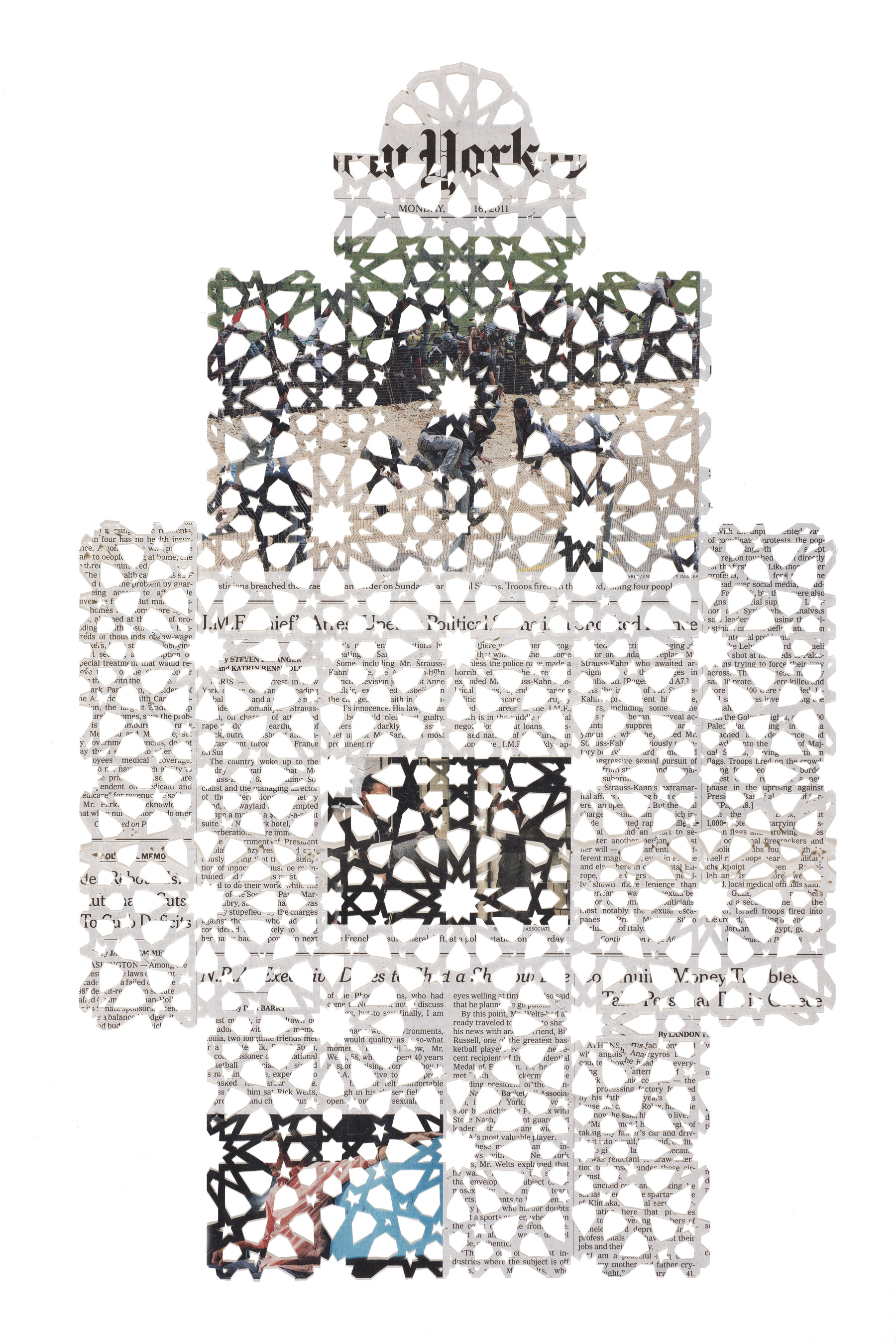 Donna Ruff's "May 16, 2011," -- "'I like to cut away or remove parts of pages so that there is a kind of conversation between what is printed on the page and what is removed--the positive and negative space are equally important,"' she explains at The Huffington Post,
here
. More images
here
; Ruff's blog,
here
, and her website with more altered paper projects
here
. "
I'm attracted to paper's fragility and pristine beauty- yet my work involves scarring, incising, burning and puncturing its surface,"
here
.