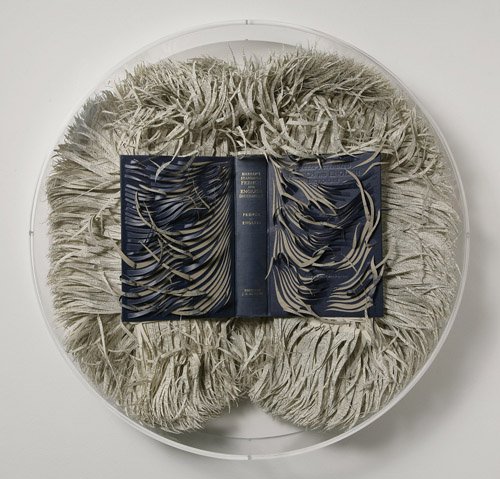 Georgia Russell's
Harrap's Standard French-English Dictionary
(2009) above and
Manifestes du Surrealism
(2009), below. According to her bio,
here
, "There is a simultaneous sense of loss and preservation in each construction, as [Russell] wants to retain and reclaim the past as much as her techniques attack it." Looking for
The Bell Jar
?
See more of Russell's books-under-glass,
here,
and let me know if you find it.